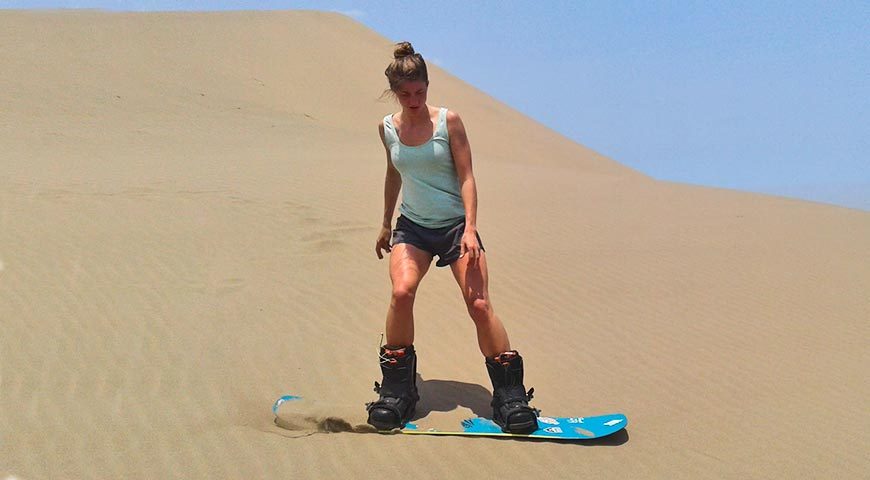 Heather Heilman
A year ago I was in Ica, and I heard that it is THE place to do Sandboarding. It's certainly a place to do it, and a great one, but I wasn't totally thrilled. Not a bad experience by any means, but I wasn't doing cartwheels.
I spent my time in Lima this year, and I friend and I went out with Desert Expeditions. I did cartwheels this time. Handstands in the sand, actually. Only two of us went, so a larger group might change the dynamics, but our guides were awesome. Really bacán. Despite being from the snowy land of Minnesota, I had only just learned to snowboard; my tailbone was still sore, and I was nervous! Aldo gave helpful instruction. He is genuinely kind, finds joy in the desert and what he gets to do, and most of all in sharing it with cool people who appreciate it as well.
Sandboarding with these guys was seriously the highlight. I got hot, sweaty, and sandy, worked hard, practiced newly learned skills courageously, and loved it.
HEATHER HEILMAN
Minneapolis, Minnesota
 "Because what else is there to do in the desert…."