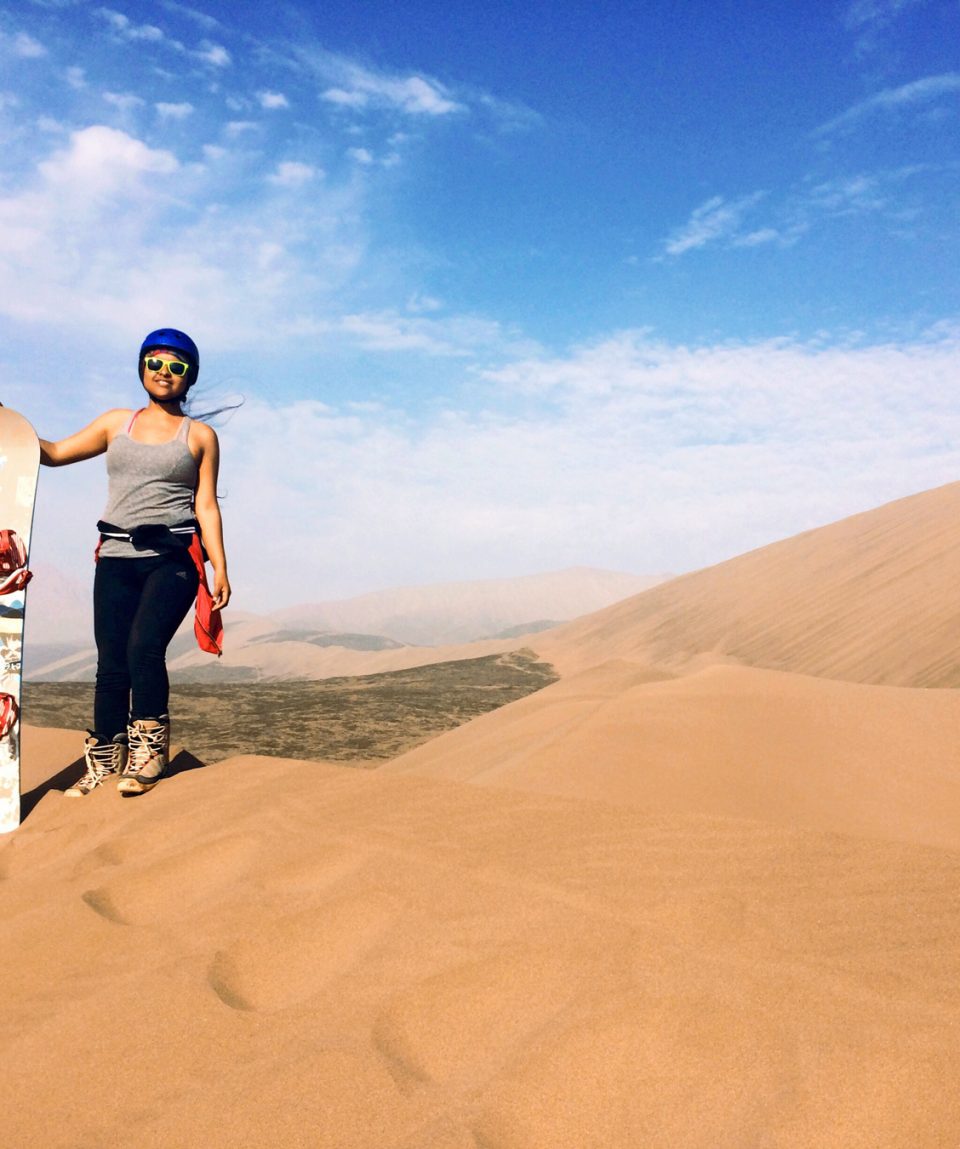 SANDBOARD AND OFF ROAD IN LIMA
from
Can't wait to experience lima? There is not best way to enjoy our deserts than sliding down on a Sandboard and hitting the dune fields with a 4×4 vehicle.
Vacation Style

Holiday Type

Family, Local, Private groups, Young
All about the SANDBOARD AND OFF ROAD IN LIMA.
This is a half day tour to one of the most beautiful of Lima´s deserts, We will pick you up at your hotel or house and we will be crossing the desert in a 4×4 vehicle. Once we get to the desert we will get the equipment for the Sandboarding, but first we will off road some dunes to get to the instruction spot.
If you don't have any previous experience, don't even worry about it. Our instructors would teach you from scratch, and if you have some experience our instructors would set a plan for you to improve your riding and nail this challenge in the biggest dunes of Lima.
On the way back we will enjoy of a local sweet treat to have a pleasant way back.
The tour package inclusions and exclusions at a glance
What is included in this tour?
Items that are included in the cost of tour price.
Morning 7:00 am tour
Afternoon: 1:00 pm tour
Pick up and drop off
Professional sandboarding equipment
Off road in 4×4 vehicle
Qualified instructor
Local sweet treat
Snacks and drinks
GO PRO videos and pictures
First aid kit
Ask for: Drone session video
Yes, there are tours in the afternoon we will pick you up at 1:00 pm at your hotel. Do not forget about our morning tours too starting at 7:00 am.
For the desert conditions, we recommend long sleeve shirts and long sleeve socks.
No worries, our instructor will pair up with you and guide you to progress your learning in a safe and fun environment. It is not too complicated it takes a couple of runs to get the hang of it.
Absolutely we support kids to learn sandboarding that is how we help the snow sports industry having more enthusiastic about the sport.
Yes, it is very alike; we consider it as the little brother of snowboard. Using the same equipment, you just need to ride leaning on your back foot most of the time to avoid adding friction.